Catalog Peptide Products
LifeTein provides access to thousands of peptide products for all sorts of research applications. All synthetic peptides are supplied under the highest quality standards. Our featured peptide products include amyloids, annexins, neuropeptides, interleukins, OVAs, preptins, PACAPs, defensins, and xenopsins.
You can order the catalogued peptides online now. Find your desired product and order online or send an email to peptide@lifetein.com. We will confirm your order within 24 hours.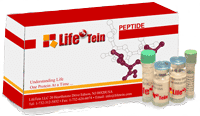 Featured Products:
Amyloid beta-Protein (1-42): Click here to order this product online.
Amyloid beta-Protein (42-1): Click here to order this product online.
---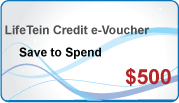 Is your NIH Grant Award for this fiscal year about to expire?
Spend to Save
Save: Allocate and conserve funding for future projects.
Spend: Customize spending limits for the next year and budget for each project.
Simplify: Solve all of your purchase order (PO) worries by productizing services.
Purchase a LifeTein credit e-Voucher ($500/voucher) now. The cards will NEVER EXPIRE and can be used to pay for ANY of LifeTein's products or services.
Buy now. Use it when you need it!
---
Quotation
Method 2: Please complete the Quotation Form for the peptide you would like to purchase and either fax it to 1-888-791-1618 or email it to peptide@lifetein.com. We will send you a quote within 24 hours.