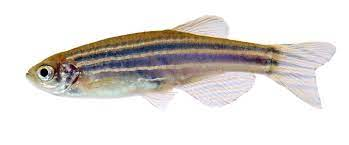 Neurodegeneration in postmortem patients of frontotemporal dementia (FTD) and amyotrophic lateral sclerosis (ALS) has been correlated to distribution of dipeptide repeat proteins in the form of poly-GR. Scientists at the Erasmus University Medical Center Rotterdam have assessed the toxicity of poly-GR and found a possible suppression with the help of zebrafish, Trolox, and LifeTein's own GR peptides and antibodies.

Trolox Suppresses Poly-GR Toxicity Identified by Antibodies

Using zebrafish as a model for C9FTD/ALS cases, scientists injected the embryos with RNA encoding ATG mediated codon-optimized 100xGR. These peptides provided by LifeTein were able to simulate the apoptosis in the brain and caused aberrant motor neuron morphology in the zebrafish embryos. Using LifeTein's monoclonal antibody against poly-GR, the group was able to detect the poly-GR specifically in the brain.

The researchers' study suggested inhibition of oxidative stress held the potential to suppress the poly-GR toxicity in these models. To apply this knowledge, the embryos were treated with Trolox, a known inhibitor of oxidative stress. Not only did this rescue the poly-GR toxicity, but it did so in vivo. This holds a promising future in treatment of C9FTD/ALS patients, indicating the possible role of oxidative stress implies the possible treatment by inhibiting the said stress.

References: Riemslagh FW, Verhagen RFM, van der Toorn EC, Smits DJ, Quint WH, van der Linde HC, van Ham TJ, Willemsen R. Reduction of oxidative stress suppresses poly-GR mediated toxicity in zebrafish embryos. Dis Model Mech. 2021 Oct 25:dmm.049092. doi: 10.1242/dmm.049092. Epub ahead of print. PMID: 34693978.


Our Services:
Custom Peptide Synthesis Services
Other Posts:
LifeTein's Braftide & Cancer Therapy
Self-Assembling Peptide Hydrogels As a Drug Delivery System
Smaller Ions Stabilize β-sheets