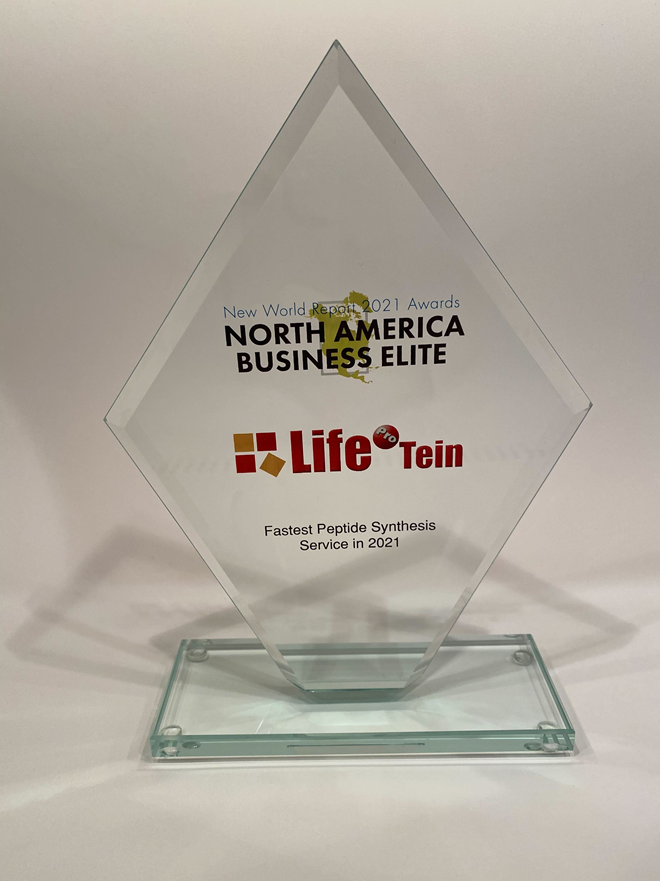 LifeTein was awarded the fastest peptide synthesis service in 2021 by New World Report, thanks to our speedy custom protein, antibody, and chemical services for biotech, pharma, academia, government customers, and diagnostics.

New World Report is an informative business news platform that covers businesses all throughout the Americas. Each year they honor the best of the best in their North America Business Elite awards, acknowledging the talent and accomplishments in businesses from any scale or field. Being recognized as the Fastest Peptide Synthesis Service is a tremendous honor for LifeTein.

LifeTein provides the fastest turnaround time and most reliable quality in the industry,
using our proprietary microwave-assisted heating technology for peptide synthesis. The
microwave can instantly heat any solvent or amino acids in solution through dipolar rotation or ionic conduction, resulting in a more efficient, more precise, and safer heating mode for peptide synthesis.

With LifeTein leading the way within this industry, you can expect us to continue the
path of innovation at the same high quality we have always given.